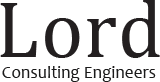 Our Services > Design and Specification
Lord Consulting Engineers have extensive experience of designing and specifying electrical power systems for mining and other types of operations. The Practice is equipped with modern, engineering design software and maintains a comprehensive reference library of current, technical design data. Patrick Lord, the Principal of the practice, has been involved, in an engineering capacity, in the mining industry since 1971.
In addition to providing in-house designs, management and validation of designs, by others, can also be undertaken. In the shrinking, globalised world in which the mining industry operates, significant economies can be achieved by availing of the design services that can be provided by contractors and equipment suppliers.
Lord Consulting Engineers can support you in such arrangements.