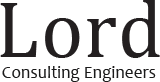 About Us
Lord Consulting Engineers are Specialist Electrical Power Engineering Consultants.
Based in Navan, Co. Meath, Ireland, we have been providing consulting, electrical power engineering services to a range of clients since 1987.
In that time we have undertaken projects in eleven countries on four continents.
Background
Lord Consulting Engineers commenced practice in 1987 as specialist electrical power engineering consultants to the international mining industry. While maintaining a strong association with that industry, we have developed our involvement in other sectors where similar or related skills can be required. Such sectors include healthcare, renewable and alternative energy.
We are a compact, professional and experienced team, with a proven record of providing a high quality, cost effective, responsive and efficient consulting electrical power engineering service to our clients. We can assist you in defining and meeting the power requirements of your project, or existing operation, from concept through to final testing and commissioning and would welcome the opportunity of discussing your needs with you.
Work with us
We would welcome the opportunity of discussing the electrical power engineering needs of your project or operation, wherever it might be located, and trust that the examples of our previous work and other information about us, featured in this website, will give you a flavour of what we can do for you.