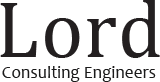 Our Projects > Guinea: Large Remote Gold Mining Operation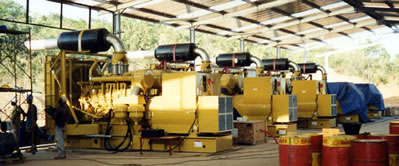 The Eastern region of Guinea, in francophone West Africa, is a remote gold mining province. This area , bordering on Mali, is essentially devoid of electrical infrastructural development. Any mining or other operation being established there must, therefore, be fully self-sufficient in terms of all essential services and infrastructure. The new Siguiri gold mine, which first went into production in 1997, is one such venture.
Lord Consulting Engineers, as specialist consultants to Kvaerner Ltd, provided consulting electrical power engineering services to the development. On-site power generation was the only option for this site.
The Client preference was that electrical power be provided by an independent third party on an 'over the fence' basis. Our involvement included sizing and specifying the required power plant and advising the client on the appropriate technical terms and conditions to be included in the supply contract.
Our involvement was extended to designing, specifying, procuring, installing, testing and commissioning temporary power plant control and distribution equipment necessary to enable the generation plant to provide power for commissioning purposes in advance of the programmed start-up date. This requirement arose from a decision to accelerate the commissioning process.