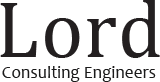 Our Projects
Lord Consulting Engineers have participated in numerous projects since commencing business in 1987. Our project portfolio demonstrates the diversity of our work and areas of expertertise.
For an outline of sample projects listed just click on any of the following:
In some instances, in the interests of confidentiality, client details are not given. These can be provided however, on an individual basis in the case of direct, genuine enquiries.