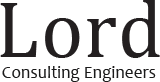 Our Projects > Ghana: Large Multi-Phase Gold Mining operation

Teberebie Goldfields Ltd (TGL) first commenced gold mining in Ghana in 1989. Lord Consulting Engineers' involvement in this project began even earlier, however, with their participation as specialist electrical power engineering consultants in the feasibility study completed in 1987.
Our association with this successful operation continued throughout its life and involved us in providing a full range of electrical engineering services including feasibility studies, design, specification, procurement and construction management through all phases of its development.
The project evolved in the following stages:
Initial mine, process plant and infrastructural development
Phase 1 expansion
Distributed standby power facilities
Centralised power factor correction facilities
Phase 2 expansion
Independent, on-site power station study