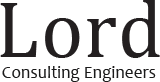 Our Projects > Ghana: New, Remote Gold Mining Operation

Wassaw, Ghana is some distance from the electrical utility network that serves the central and western regions, on the border of which Wassaw is located. When it came to determining the optimum electrical power supply source for the proposed gold mine to be established here, the pros and cons of a long overland line versus on-site generation had to be carefully assessed.
The mining company, Satellite Goldfields Ltd, commissioned Lord Consulting Engineers to advise them on this vital matter. Lord Consulting Engineers also participated in the preparation of the full feasibility study on the project as specialist sub-consultants to Pincock, Allen and Holt, USA based mining and mineral processing consultants.
The nature and scale of the project were such that the client chose to manage its construction directly and appointed Lord Consulting Engineers as specialist electrical power engineering consultants for all aspects of the development. Our responsibilities covered the full range of services including design, specification, procurement, contractor appointment, construction supervision, testing, commissioning, handover and preparation of operating and maintenance manuals for all electrical infrastructure.
The project included the following elements:
6MW multiple diesel set power station
Site 11kV distribution network
Multi-stage crushing and screening plant
Extensive conveying installation
Solution spraying and recovery facilities
Gold treatment plant
Ancillary services (e.g. administration, workshops, etc.)
Remote staff housing village
The mine commenced production in 1999